Custom Search
World Brotherhood Union


Author: Vedia Bülent Çorak (all articles by this author)
Published on: May 16, 2003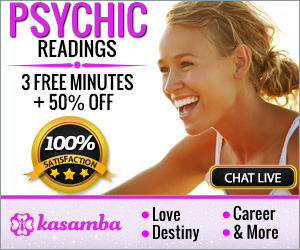 Information about the characteristics of the age we live in and our establishment
Dear friends,
The Age we are living in at the moment is an Age with many great characteristics, compared with the past Ages. And this characteristic has been revealed to our Planet gradually since the year 1900. In this last age, our aged World, together with all the creation it sustains on it has entered an accelerated evolution zone.
While the cosmic currents showering our planet develop the conscious human being in a positive way, unfortunately they affect negatively some consciousnesses that have not yet been able to complete their evolution properly. For this reason at the moment, while our world is exhibiting a tableau where good and evil live together, it is also experiencing its Last Judgment.
In no other period, our World has ever longed for Peace and Friendship as much as it has in this last age. The human being, who has attained consciousness, as the master of his World, in his efforts to save and protect it, is henceforth calling all humanity to Peace - Friendship - Unification. And at this moment, many positive and spiritual focal points sharing the same view have been established in our planet for this reason.
Henceforth, the only word used very often by everyone serving on the path of humanity is Peace - Love - Friendship - Brotherhood. We, too made official our Universal work which we have been taking into effect since the year 1966 in Anatolian Turkey as "the World Brotherhood Union Universal Unification Center Association and the World Brotherhood Union Mevlana Supreme Foundation" in the year 1993. We are an establishment serving humanity through THE KNOWLEDGE BOOK setting out from the philosophy of Mevlana without making any discrimination regarding Race-Religion-Language-Gender and we are one of the mosaics, which will complete the perfect World Paneau of the Morrows.
The aim of our Foundation and Association is to invite Humanity under the Roof of a Brotherly World by introducing the Spirit of Unification and Consciousness of Brotherhood at home and abroad and to prepare Human beings for the Reality of Unified Humanity by setting out from the principle of Atatürk, "Peace in the Homeland, Peace in the Universe" and to provide the evolution of Humanity towards a Universal Consciousness.
Our center is the city of Istanbul in Anatolian Turkey. Our Association has branches in the cities of Ýzmir, Ankara, Antalya, Bursa, Tekirdað, Adana, Mersin, Çorlu, Edirne. Apart from this, we are carrying on with our activities in district centers of Istanbul such as Bakýrköy, Beþiktaþ, Üsküdar, Fatih, Kartal, Sarýyer, Maltepe, Þiþli, Ümraniye, Beyoðlu and Beykoz.
At present, we are serving Humanity with quite a large potential, connected to this program. At our Central focal point only (apart from the branches in other cities and districts) we have 1650 members. In addition, we have many focal points serving in the medium of the Knowledge Book in the entire World. Some of these are in Germany, Israel, and USA. Apart from this, we are in a continual dialogue with many friends who are in contact with us and who are serving on the path of the Knowledge Book in many cities of Europe, Australia and America.
Our Book has been fully translated into English, German, French, Hebrew, Russian, Serbian and Albanian. The complete set of fascicules has been taken into distribution, in these languages. In the year 1996, it has been published in book format in English and Turkish and at present second editions of these are also in effect. And in 2002, publication of the Russian version of our Book was taken into effect and German version is got ready for publication. This year, we are planing the publication of Hebrew and French versions of the Knowledge Book.
The Knowledge Book is at present being translated into Swedish by a Swedish friend living in Canarian Islands, into Japanese by a Japanese friend, into Polish by a Polish friend, into Norvegian by a Norvegian friend, into Spanish by an American friend and into Persian by a Iranian friend living in the USA.
Subject matter of our Work is the Knowledge Book seminars and the declaration of the Universal Facts. At our branch centers, seminar studies are held regularly every week.
What we are trying to do at the moment is to place a brick for the foundation of the Happy World of the morrows by projecting Universal Brotherhood Consciousness on human Consciousnesses. However, our Totality which appropriates to itself the idea that these calls should be taken into effect no longer individually but as a mass, has arrived at a decision to set out on the path, hand in hand with all our brothers and sisters who share this view.
For this reason, since the year 1995, every year on the 1st of November, we have been taking into effect a Symposium with the slogan "Call to World Peace from the Universal Brotherhood" (http://www.dkb-mevlana.org/webK2001.QXD.pdf). It gives us pride and happiness to greet in this way all our brothers and sisters serving in the World Unification Project.
The subject of the symposium, the 9th of which we have taken into effect with the same slogan this year is "Suggestions and Messages to be given to Humanity on the Path of Unification and Peace in the Globalizing World". To this Symposium, we invite friends as speakers who are the representatives of the many spiritual focal points serving on the path of Friendship, Unification, Peace, Brotherhood in the entire World. In this way, we are taking into effect a Universal Unification of Knowledge.
It is our greatest wish to form a World ring together with the entire Humanity hand in hand on the Path of Light.
Vedia Bülent Çorak - mevlana@doruk.net.tr
President of the Foundation - http://www.dkb-mevla

Now you can play 3D games and take 3D pictures without needing any glasses. The new Nintendo 3DS portable gaming device allows you to play all the best and favorite games anywhere, anytime and in 3D! You can also store your game progress and your pictures in the memory card that's included.

Originally published in Project X Newsletter #84


Our sponsors are Poker Room Reviews & Poker Promotions and UniWeb - web site building

Project X: 1994 - 2022