Custom Search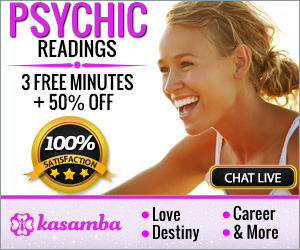 Issues 1 - 50 | Issues 51 - 100
Project X Newsletter Expanded, issues 51 - 100
Newsletter #51 - January 4, 2001
1. Opening Words - Alexander Aldarow
2. All Is One - Lady Isis
3. Abductee - Paul Schroeder
4. Be Careful What You Wish For - Susan Petro-Carlson
5. Money & Spirituality - Do They Mix? - Asoka Selvarajah
6. Today's Mail: A Dream - Joyce
7. Human Beings in the Mirror of the Universe - Michael Levy

Newsletter #52 - January 19, 2001
1. A Call to the Readers - Lady Tia
2. Millennium Of Light - Mark Andrews
3. Year 2001 Predictions - Mark Andrews
4. Dreams... The Sisters - Nevestone
5. Communing With The Universe - The Power Of Oracles - Asoka Selvarajah
6. Are You Being, Having or Doing? - Lady Isis
7. Ego - Friend or Foe - Doug Lewis
8. 10 Things You Can Do To Produce A Quantum Leap In - Asoka Selvarajah

Newsletter #53 - March 12, 2001
1. Opening Words - Alexander Aldarow
2. The Awakening - anonymous / author unknown
3. Change - What Is It? - Doug Lewis
4. Ten Steps To Contacting Your Higher Self - Asoka Selvarajah
5. Disappearance Not Yet Solved - Justin
6. Relationships And True Loves - Lady Isis
7. The Search For Meaning - Asoka Selvarajah
8. Be - Do - Have - Mark Andrews
9. Book Recommendation: "Time Trials" - Gail Evans
10. Closing Words

Newsletter #54 - March 30, 2001
1. Opening Words: Eastern Wisdom - Alexander Aldarow
2. Healing Hands Of Light - Lady Isis
3. Self-Esteem - The Problem Behind All Problems - Asoka Selvarajah
4. Busting Out - Once And For All - Doug Lewis
5. Star Alignment - Mark Andrews
6. News Flash: ATOM Event With Sri Darwin Gross In Person! - Nancy Krinkey
7. Uprooting The Tree Of Ignorance - Asoka Selvarajah

Newsletter #55 - April 13, 2001
1. Opening Words - Alexander Aldarow
2. Map Of The Future - Mark Andrews
3. The Alarming Nature Of The Unknown - Paul Schroeder
4. Extreme Chasm Leaping - Doug Lewis
5. On Having A Mentor - A Lesson from Alexander The Great - Asoka Selvarajah
6. Planetary Prayer - Mark Andrews

Newsletter #56 - April 27, 2001
1. Opening Words - Alexander Aldarow
2. Healing - Rev. Jason Storm
3. Beyond Good And Evil - The Place Of Perfect Peace - Asoka Selvarajah
4. Lost in Space? - Sebastian
5. The Difference Between Religion and Spirituality - Lady Isis
6. Out of Body Experience [OBE] - Neil Cristopher

Newsletter #57 - May 19, 2001
1. Opening Words: Cargo Ship - Alexander Aldarow
2. Contact... On The Horizon - Mark Andrews
3. Education Has A Price - So Has Ignorance - Asoka Selvarajah
4. Freedom - The Right To Choose - Lady Isis
5. One Type Experience - Tween
6. Jetting Along - Doug Lewis
7. Disinformation, Please! - Mark Andrews

Newsletter #58 - May 27, 2001
1. Opening Words - Alexander Aldarow
2. The Sleeper Awakens Within The Dream - Asoka Selvarajah
3. World Earth Healing Day - Leigh
4. Is "God"? - Mark Andrews
5. The Animal Experience - Tween
6. The Arrival - Mark Andrews

Newsletter #59 - July 14, 2001
1. Opening Words - Alexander Aldarow
2. Wisdom Concerning Dreams - Lady Tia
3. Fate-Changing Ritual - anonymous / author unknown
4. Getting Younger - Mark Andrews
5. Spooky Experience - Tween
6. Working In the Subtle Realm Of Thought - Asoka Selvarajah
7. RealmScape Poetry Corner - Lady Tia

Newsletter #60 - July 31, 2001
1. Closing An Open Circle - Rinor Zidran
2. Recent Dino Encounter - Mark Andrews
3. A 3-Step Process For Remembering Your Dreams - Asoka Selvarajah
4. Brain Wave Diary - Doug Lewis
5. Most Beautiful Experience - Tween
6. Cherokee Angel Of Rescue - Part I - Mark Andrews
7. Of Horses and Fields - Fahr

Newsletter #61 - September 6, 2001
1. Opening Words - The Call - Alexander Aldarow
2. Attunement - J.M. Merrill
3. TIME TRAVEL: From Now To Then And Back Again - Mark Andrews
4. Ego - To Be Or Not To Be - Doug Lewis
5. An UFO Experience - Tween
6. Cherokee Angel Of Rescue - Part II - Mark Andrews

Newsletter #62 - September 23, 2001
1. Opening Words - Responses to The Call - Alexander Aldarow
2. Contact Chronology - Mark Andrews
3. Viewpoint on the Latest Events - Lady Isis
4. Mysterious - Gary Voss
5. Helping is not always LOVE - Moi
6. Near Birth Experiences (NBE) - Lady Tia
7. Cherokee Angel Of Rescue - Part III - Mark Andrews

Newsletter #63 - October 9, 2001
1. Opening Words - The Events Of September 11th - Daniel Valliant
2. Channeled Communication with a Hijacker - Nancy X. Sharpnack
3. More Responses to The Call: Lee Koon Wui, Annette, Cassie - Today's Mail
4. The "Black Sheep" Hero (Visitors From Tomorrow - Part Four) - Mark Andrews
5. That Sweet Longing - Sister Hebe Quicksilver
6. Message In the Night - Cassie Zievers

Newsletter #64 - October 30, 2001
1. Opening Words - Alexander Aldarow
2. Prayer Adoption - Mark Andrews
3. On Being Human - Cassie Zievers
4. Why do we divide when we should multiply? - Daniel Valliant
5. In The Shadow Of The Towers - Asoka Selvarajah
6. Cherokee Angel Of Rescue - Part IV - Mark Andrews

Newsletter #65 - November 16, 2001
1. Opening Words - Alexander Aldarow
2. Evidence Of "Mind Control" On 9-11? - Mark Andrews
3. The Story Of A Spiritual Medium - Johan Lindeman
4. In Search Of The Feminine Archetype - Asoka Selvarajah
5. Meditations In My Favourite Places In Southern Africa - Gail Evans
6. Through The Veil - Mark Andrews

Newsletter #66 - December 7, 2001
1. Opening Words - In Response to issue #65 - Randolph Fabian Directo
2. Another Response - Lee
3. Cryptic Writing - Mark Andrews
4. Dispelling Fear - Doug Lewis
5. Building Understanding - Daniel Valliant
6. 12 Steps to Spiritual Enlightenment - Phil Bolsta

Newsletter #67 - December 28, 2001
1. Opening Words - Alexander Aldarow
2. Global Prayer Activation - anonymous / author unknown
3. An Energy Exercise You Can Use Right Now - Richard Ross
4. Fond Memories Of The Future - Mark Andrews
5. Not For The Faint Of Heart - Glok
6. Journey to the Divine - Stephen
7. City of Dreams - Jesse and Sumara Love

Newsletter #68 - January 20, 2002
1. Opening Words - Searching for the Self - Alania
2. The Brain Wave Diary - Doug Lewis
3. An Automatic Writing from Me to You - Deborah Bower
4. Chaos & Impermanence - Asoka Selvarajah
5. Law of Attraction - Abraham-Hicks Publications

Newsletter #69 - February 13, 2002
1. Opening Words - Lady Isis
2. Visitors From Tomorrow - Part One - Mark Andrews
3. The Power of Visualization - Lady Isis
4. The Seven Principles of Huna - Martha McKinney
5. The 7 Secrets To Knowing Your Higher Self - Asoka Selvarajah
6. One only - Universal Law - Doug Lewis

Newsletter #70 - March 25, 2002
1. Opening Words - The A-Bomb - Alexander Aldarow
2. Visitors From Tomorrow - Part Two - Mark Andrews
3. How To Check For Truth - Turtle Woman
4. Announcing Mystical Inroads - Mystical Inroads
5. On Creating Excellence No Matter What - Asoka Selvarajah
6. First Challenge - Dru_id
7. Introduction to FindAMentor.org - FindAMentor

Newsletter #71 - April 5, 2002
1. Opening Words - What do you think? - Lady Isis
2. Astral Reflex - Alexander Aldarow
3. The Benefits & Dangers Of Spiritual Communities - Asoka Selvarajah
4. Visitors From Tomorrow - Part Three - Mark Andrews
5. A Poem, A Prayer, A Prophecy - Elijah

Newsletter #72 - April 19, 2002
1. Opening Words - Being Is Believing - Mark Andrews
2. Using The Law Of Vibration To Manifest Your Vision - Asoka Selvarajah
3. In response to How To Check For Truth, issue # 70 - Randolph Fabian Directo
4. Visitors From Tomorrow - Part Five - Mark Andrews
5. The Esoteric School of Shamanism and Magic - Shaman School
6. Regeneration - Elijah

Newsletter #73 - May 5, 2002
1. Opening Words - Your Higher Self - Jeannie Weyrick
2. Visitors From Tomorrow - Part Six - Mark Andrews
3. Visual Ray Psionics - Randolph Fabian Directo
4. The Sanctuary of The Lamb - Brenda May Grubb
5. Being - Cassie Zievers

Newsletter #74 - May 17, 2002
1. Opening Words - Questions Answered About Walk-in's - Lady Isis
2. Why NOW Is Different Than Before - Mark Andrews
3. Building Relationships with The Gods - Lady Tia
4. Visual Ray Psionics - Randolph Fabian Directo
5. Some Thoughts On Healing & An Energy Exercise You Can Use Right Now - Richard Ross
6. Sliders "Through The Wall" - Mark Andrews

Newsletter #75 - May 31, 2002
1. Opening Words - Forgiveness for Power - Randolph Fabian Directo
2. Spirit Guides: A Lesson in Communication - Lady Tia
3. Lessons From The Animals - Asoka Selvarajah
4. The Hour Of Power - Asoka Selvarajah
5. Amazing Star Child - Mark Andrews
6. Contours (Between Crimson Shadows) - Lady Tia

Newsletter #76 - July 19, 2002
1. Opening Words - Updates and Corrections - Alexander Aldarow
2. Who Is The Higher Self? - Asoka Selvarajah
3. Star Child Breaking News & Predictions - Mark Andrews
4. Lydia Lukidis's Website - Lydia Lukidis
5. Human Soul and its Evolutionary State - Brenda May Grubb
6. My Reality Is Better Than Your Reality - Or Is It? - Asoka Selvarajah
7. Meditations In My Favourite Places In Southern Africa - Press Release - Gail Evans

Newsletter #77 - September 8, 2002
1. Opening Words: I simply am - Alexander Aldarow
2. Messages From Beyond 2012 - Mark Andrews
3. All is "ISNESS" - Gary Voss
4. The Story of Elijah - Elijah
5. Thoughts - Star Princess
6. In The "Face" Of Fear - Mark Andrews

Newsletter #78 - September 21, 2002
1. Opening Words - I Am - Alexander Aldarow
2. The Coded Message - Mark Andrews
3. Your Life As A Mystery School (PXN classics) - Asoka Selvarajah
4. This Journey... - Erik S.
5. Who Are You - Stephen

Newsletter #79 - November 1, 2002
1. Opening Words - The Journey - Erik S.
2. Angels In The E-mail - Mark Andrews
3. Begin Your Dream Project TODAY! - Asoka Selvarajah
4. Wizards Of Wall Street - Asoka Selvarajah
5. Death's Fleeting Love - Cody Boyde

Newsletter #80 - December 22, 2002
1. Opening Words - The Invitation - Oriah Mountain Dreamer
2. Thank You for Everything - Alan Cohen
3. Taking Leave Of The Personal God - Asoka Selvarajah
4. Christmas 2002 Could Be The Second Coming - Lady Isis
5. "With The Eruption Of (Mt.) Etna, You May Know It Has Begun" - Mark Andrews

Newsletter #81 - January 23, 2003
1. Opening Words - The Game Of Life & Death - Asoka Selvarajah
2. A Few Years Ago - Star Princess
3. A Message From An Emissary of Light and Love - A Time-dancer - Lady Isis
4. A Message from the Soul to the Hearts of Mankind - Erik S.
5. You Are The Light Of Creation - Mark Andrews
6. Life Practices - Steve Lawler

Newsletter #82 - March 7, 2003
1. Opening Words - Alexander Aldarow
2. The Simple Science of Peace - Ric Rosborough
3. Portraits in Living Color - Star Princess
4. The Law Of Perpetual Transmutation - Asoka Selvarajah
5. Reflections 1-1-2003 - Fahr
6. The Other World Upstairs - Mark Andrews
7. The Goddess Dove - Star Princess

Newsletter #83 - May 2, 2003
1. Opening Words - Alexander Aldarow
2. The Twilight of Szijg - Nova
3. Gods Of Time - Star Princess
4. The Phobic Age - Doug Lewis
5. Loads Of Goals But No Place To Go - Asoka Selvarajah
6. Affirmations, The Power of Words and Your Reality - Alishaya
7. Many Are Called - Elijah

Newsletter #84 - May 16, 2003
1. Opening Words - New Domain! - Alexander Aldarow
2. The Problem & The Solution Lie Within YOU - Asoka Selvarajah
3. Home The Wanderer - Star Princess
4. It's not Bush, it's not Saddam..... IT'S MARS!! - Mark Andrews
5. We the Bearers of Light - Alishaya
6. World Brotherhood Union - Vedia Bülent Çorak
7. A Special Angel - Mark Andrews

Newsletter #85 - May 30, 2003
1. Opening Words - Alexander Aldarow
2. A Call to Action! - Twig
3. My Personal Experience with a Life Affirming Dis-ease - Alishaya
4. Pleiadians - Debra Frakes
5. They Run, Who Cannot See - Brenda May Grubb
6. Toward Your Greater Health And Happiness - Mark Andrews

Newsletter #86 - July 18, 2003
1. Opening Words - Experience - Alishaya
2. Everyday Karma & The Golden Rule - Asoka Selvarajah
3. An Invitation to The Pagan Way Group - Raymond E. Nieman
4. But I'm a Christian! - Newage Girl
5. Brotherhood: The Hope and Goal of Mankind - Tamara C. Moore
6. The Facilitator - Stephen
7. As Predicted By Time Travelers in 1978 - Mark Andrews

Newsletter #87 - August 7, 2003
1. Opening Words - The key to changing your "virtual reality"... & The Name Game - Lady Isis
2. Healthy And Youthful Thoughts - Mark Andrews
3. An Open Letter to Politicians - Lady Isis
4. Talking Of Peace - Asoka Selvarajah
5. Awakening Chakra Potentials - Mark Andrews

Newsletter #88 - August 29, 2003
1. Opening Words - Hiatus - Alexander Aldarow
2. More Healthy And Youthful Thoughts - Mark Andrews
3. Mayan Landing 2012 - ThunderBeat
4. Battle's Cry - Raymond Navarro, Jr.
5. Secret Passages - Raymond Navarro, Jr.

With SodaStream Soda Maker, you can have a glass of fresh and tasty soda whenever you want! It's cheap, it's healthy and you can make soda in your home by simply pushing a button. This soda making machine comes with dozens of exciting flavors.
Issues 1 - 50 | Issues 51 - 100

Our sponsors are Poker Room Reviews & Poker Promotions and UniWeb - web site building

Project X: 1994 - 2022