Custom Search
The Summer of Changes


Author: Rinor Zidran (all articles by this author)
Published on: July 17, 1999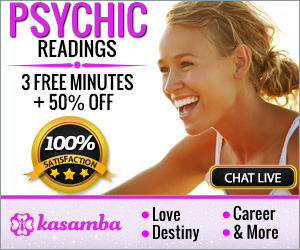 I've been studying, learning, seeking the paranormal for five years now, but mostly I am fascinated by it.
This summer is the most unusual I've ever had, mostly because I've developed most of my senses in these five years and my understanding of things around me as well.
The past is clearer now for me, it returns to me now and I accept it, dreams are stronger, there are more cosmic messages in dreams and in present, and it is shown as ?future knowledge?, things that I already know of them before anyone ever told me of them, and it always starts with a sense, a feeling... but it turns out to be true.
It's summer time now, and here in Israel schools are over, kids are on the vacation, but to me it's maybe the most important time ever? for now.
The reason is because I'm 18 years old, I've finished school, and before I'm coming out to the real world, (the army comes first) I want to learn and develop myself more.
I'm not saying there won't be more time for that, there will be time, the whole life is the time for it, but especially now I feel something inside me happening? and it is time to grab it and not let go...
The summer was always the important time for me and Aldarow, we switched to a higher gear at that time, more traveling in the country, more hypnosis, more of the paranormal as if there's no more time... but this summer is different, if not for him, then for me... in these 5 years I've learned to respect, love and carry for the nature, for the universe, for people, and I'm still learning, but this summer we will do things as we feel right... there will be traveling, there will be hypnosis, there will be dreams and messages, but now they will be different... the last summer of the millennium, and I'm about to grab what's burning inside of me, and share it with the universe? and thank him... if Aldarow wish to do so he is welcomed as well... and so are all of you my friends? wherever you may be.
Love and peace, take care and? stay aware!
Originally published in Project X Newsletter #19

Our sponsors are Poker Room Reviews & Poker Promotions and UniWeb - web site building

Project X: 1994 - 2021